BHINNEKHA TUNGGAL IKA: KHASANAH MULTIKULTURAL INDONESIA DI TENGAH KEHIDUPAN SARA
Abstract
Abstract: High degree of diversity in Indonesia is an axis that easily burned by confrontation of identity (tribes, religion, and race). That's why comprehensive understanding regarding Indonesian diversity is needed. Study about culture diversitynot only gives us comprehensive picture but more to that, it can raise dialogue about Indonesia unity in diversity. Multiculturalism was given, but Bhinneka Tunggal Ika (unity in diversity) was heritage that need to be preserved.
Keywords : Bhinneka Tunggal Ika, multicultural
DOI:
http://dx.doi.org/10.17977/jppkn.v28i1.5437
Refbacks
There are currently no refbacks.
Copyright (c) 2016 Jurnal Pendidikan Pancasila dan Kewarganegaraan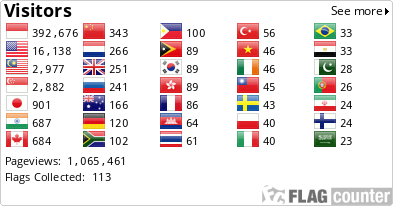 Jurnal Ilmiah Pendidikan Pancasila dan Kewarganegaraan by JIPPK is licensed under a Creative Commons Attribution 4.0 International License.
Based on a work at http://journal.um.ac.id/index.php/jppk.
Permissions beyond the scope of this license may be available at http://journal.um.ac.id/index.php/jppk.