AKTOR NON-NEGARA DALAM HUBUNGAN INTERNASIONAL
Abstract
Abstract: This report aims to describe the role of non-state actors in international relations. Al-though classically international relations in the information era is still dominated by the relationship between countries, actors non-states increasingly play an important role, even capable of challeng-ing the state with super powers like the United States. Thus, the critical paradigm in the discussion of international relations needs to be done.
Keywords: non-governmental actors, international relations, critical.
DOI:
http://dx.doi.org/10.17977/jppkn.v28i2.5450
Refbacks
There are currently no refbacks.
Copyright (c) 2016 Jurnal Pendidikan Pancasila dan Kewarganegaraan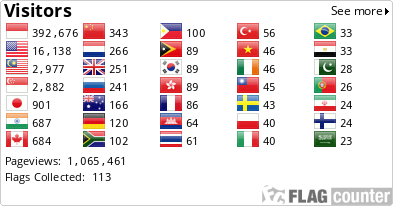 Jurnal Ilmiah Pendidikan Pancasila dan Kewarganegaraan by JIPPK is licensed under a Creative Commons Attribution 4.0 International License.
Based on a work at http://journal.um.ac.id/index.php/jppk.
Permissions beyond the scope of this license may be available at http://journal.um.ac.id/index.php/jppk.