ANALISIS KINERJA RELAWAN DEMOKRASI DALAM PEMILIHAN UMUM LEGISLATIF DI KOTA BANDA ACEH
Abstract
Abstract:the voters who did not vote in the election (white group) legislature is still high. In 2014 the government gave rise to a new program, a program Volunteer Democracy (Relation). Relationships program is expected to create a positive awareness of the importance of the elections in the life of the nation. This study aims to determine the grounding performance, form the performance of "Relasi", and the constraints faced "Relasi" in the implementation of legislative elections in 2014, especially in the city of Banda Aceh. The method used is descriptive qualitative. Source of data obtained through interviews and documentation. The subjects of the research is determined by purposive sampling method. The subjects in this study is one the group's chairman and two members of the group of each segment. The results showed that the foundations of the program "Relasi" is the voter turnout tends to decrease. Mechanism of action of different used is adapted to the situation and the condi-tions required. Overall the entire relationship has been working in accordance with its function as an extension. Obstacles faced when socialization is the style, technique, time, and bounce. In addition to the mindset of the people who mostly do not have awareness about the importance of democracy.
Keywords:
volunteer democracy, legislative elections
DOI:
http://dx.doi.org/10.17977/jppkn.v28i2.5453
Refbacks
There are currently no refbacks.
Copyright (c) 2016 Jurnal Pendidikan Pancasila dan Kewarganegaraan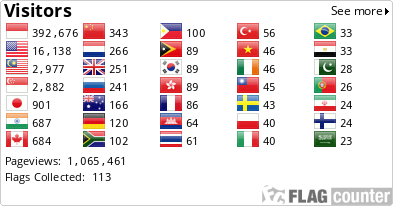 Jurnal Ilmiah Pendidikan Pancasila dan Kewarganegaraan by JIPPK is licensed under a Creative Commons Attribution 4.0 International License.
Based on a work at http://journal.um.ac.id/index.php/jppk.
Permissions beyond the scope of this license may be available at http://journal.um.ac.id/index.php/jppk.