BUDAYA LOKAL DAN HEGEMONI NEGARA DALAM KELOMPOK BUDAYA MACAPATAN SEBAGAI SARANA LEGITIMASI POLITIK ORDE BARU
Abstract
Abstract: Discourse politics in socio-cultural and political analysis often raise debates. The debates come out in terms of the positioning of local culture products when they are communicated with the concepts of statesmanship/nationalism. In this case, it can bring a shift from a local culture concept to the political one. If it happens, the state tendency in controlling local cultures is bigger. It is due to the desire ofthe state/government to get its legitimacy and strengthen its hegemony latently. The
emergence of a local culture group "macapetan" in Trenggalek indicates that there is a practice of hegemony of Orde Baru (social-political order in Indonesia since 1966-1998). Using qualitative reseinch, the hypothesis is proved, beginning fiom the establishment of the mqcqpat clu'b "Pama- Pamf' to the persistence of macapatan cult.)re. Moreover, the materials used in tembang macapqt show the hegemony of Orde Baru.However, the existence of macapatan club in Trenggalek seems
to have positive meanings for the society as the culture agents.
DOI:
http://dx.doi.org/10.17977/jppkn.v24i1.5485
Refbacks
There are currently no refbacks.
Copyright (c) 2016 Jurnal Pendidikan Pancasila dan Kewarganegaraan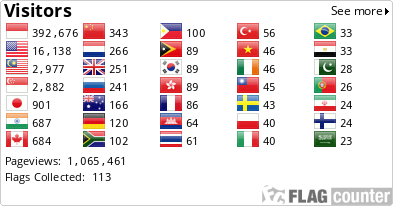 Jurnal Ilmiah Pendidikan Pancasila dan Kewarganegaraan by JIPPK is licensed under a Creative Commons Attribution 4.0 International License.
Based on a work at http://journal.um.ac.id/index.php/jppk.
Permissions beyond the scope of this license may be available at http://journal.um.ac.id/index.php/jppk.