KEJAYAAN INDONESIA SEBAGAI NEGARA MARITIM (JALESVEVA JAYAMAHE)
Abstract
A maritime society centered on trade by sea was in Indonesia since pre history. Indonesian anchestor known as sailor who was capable to wadethe ocean until Madagascar, South Africa. Indonesian position in international trade route ancient time which was between India and China influenced on the development of Nusantara maritim history. Sriwijaya, as a kingdom based on maritime as ever dominated maritime trade routes, because its policy, its strategis position and an
entreport had showed the glorious Sriwjaya at the time.
DOI:
http://dx.doi.org/10.17977/jppkn.v27i2.5523
Refbacks
There are currently no refbacks.
Copyright (c) 2016 Jurnal Pendidikan Pancasila dan Kewarganegaraan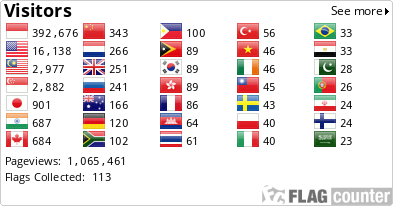 Jurnal Ilmiah Pendidikan Pancasila dan Kewarganegaraan by JIPPK is licensed under a Creative Commons Attribution 4.0 International License.
Based on a work at http://journal.um.ac.id/index.php/jppk.
Permissions beyond the scope of this license may be available at http://journal.um.ac.id/index.php/jppk.